On September 23, the Government of Panama extended the suspension of international commercial passenger flights for an additional 19 days through October 11.  The previous exceptions for cargo, humanitarian, medical supplies, medical evacuation, and vaccines remain in place.

Entry Requirements:
Currently the Government of Panama is only allowing Panamanian Citizens and Residents to enter Panama. They are providing limited exceptions for emergencies.
The Government of Panama requires a negative COVID-19 test within 96 hours of your flight into Panama.
As of March 13, all cruise ship passengers are banned from disembarking in Panama.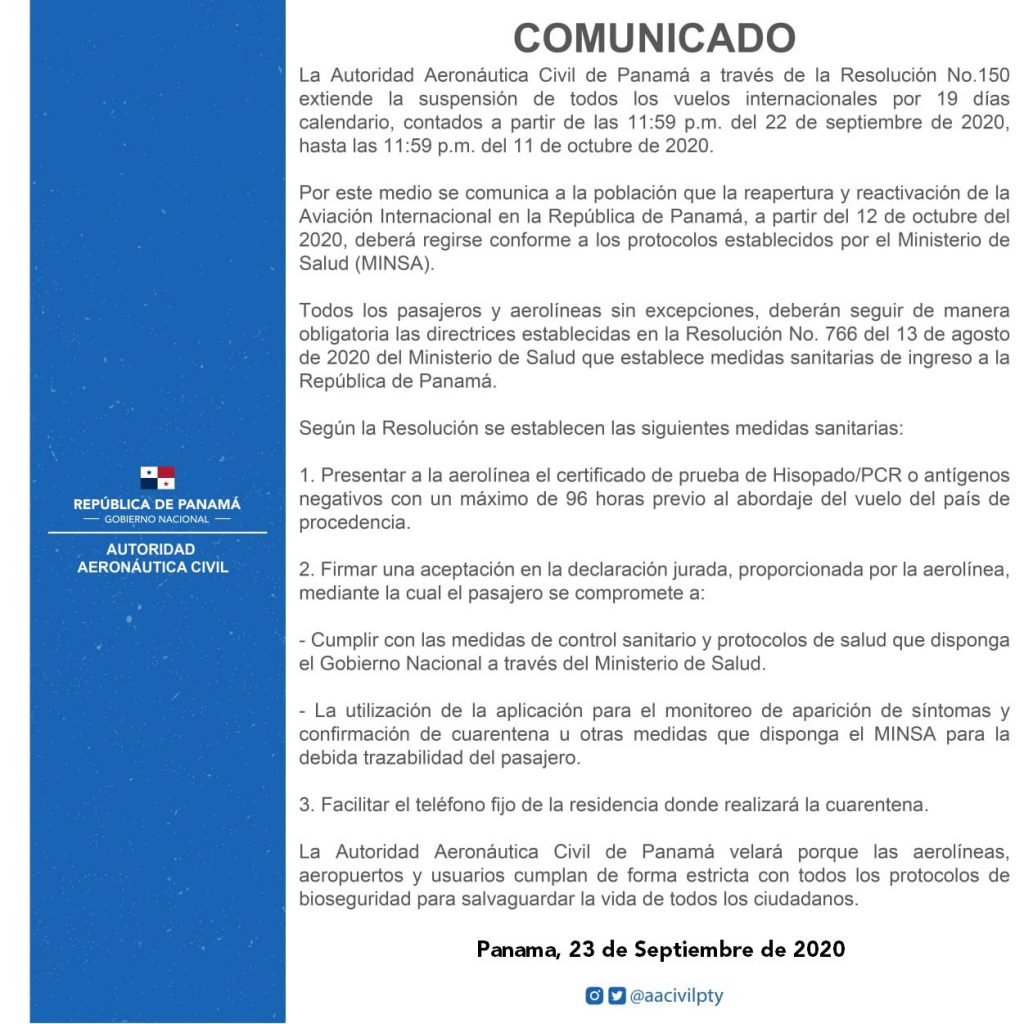 panamaconsulate