Resolution No. 17405 of 29 August 2019
Any foreigner who has remained outside the national territory, for a period of more than 2 years and up to 6 years, may request the rehabilitation of their Permanent Resident Permit. In this way, Resolution No. 22657 of August 12, 2015 is without effect.

The request must be submitted through a legal representative (lawyer). The foreigner will have a term of 30 business days from the date of his entry into the national territory, to present his application. Those foreigners of Italian nationality who have obtained their permanent residence protected by the Treaty of Friendship and those foreigners who have obtained their Temporary Residence through the processes of the Crucible of Races (Crisol de Razas) and Extraordinary Migratory Regulation are exempt from this process.

Any foreigner who has been outside the national territory for more than 6 years must start a new immigration process in accordance with current regulations.
See complete resolution here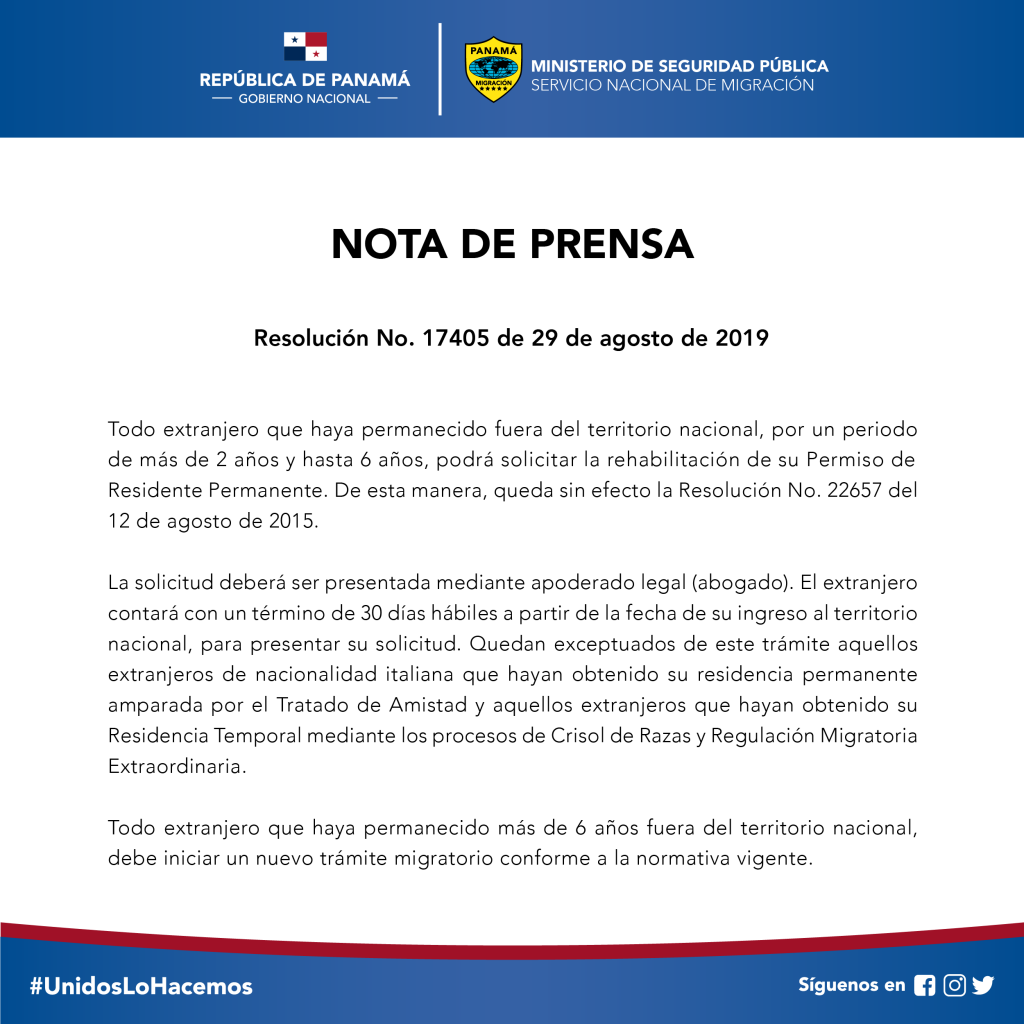 panamaconsulate