Official Visit of the President of the Republic of Panama, Juan Carlos Varela Rodríguez, and Delegation to Hong Kong, April 2-3, 2019
jladmin
May 15, 2019
0 COMMENTS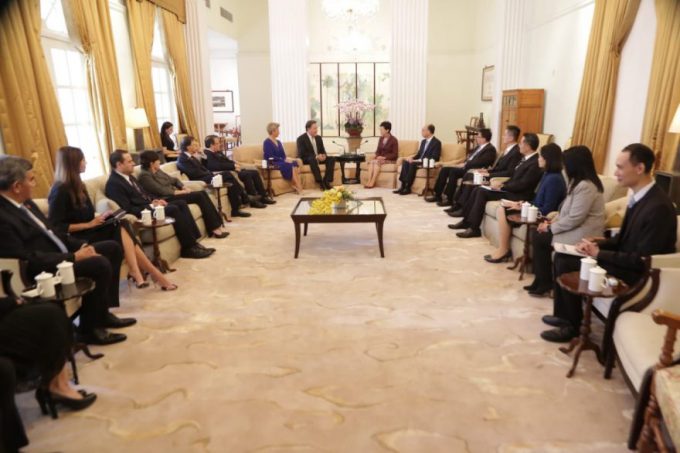 It was an immense honor for us to receive in Hong Kong the official visit of the President of the Republic of Panama, Juan Carlos Varela Rodríguez, accompanied by the First Lady and a Delegation headed by our Ambassador, Francisco C. Escobar, the Minister of Commerce and Industry, Minister for Canal Affairs, Vice Minister of Tourism, General Director for Foreign Affairs and General Director of Tocumen S. A.
His Excellency and the Official Delegation were received by Hong Kong S. A. R. Chief Executive, Mrs. Carrie Lam, for a meeting-cum-lunch at The Government House on April 2. Together, and with the participation of The Commissioner, His Excellency Xie Feng, they unveiled the commemorative plaque of the opening of the new Consulate General of Panama in Hong Kong in presence of other Latin Consuls and authorities.
Highlights of the President's agenda in Hong Kong were Panama Invest and Panama Fest events, the tour to the new Hong Kong-Zhuhai-Macao Bridge and the very interesting networking luncheon generously offered in his honor by the Hong Kong Trade Development Council.
Deep thanks to the Hong Kong Protocol Division-Visits Section, Hong Kong Police Force-VIP Protection Unit and all those involved for their invaluable collaboration.
jladmin