New provisions for the Visa of Passengers or Crew in Transit, to Cuban citizens.
panamaconsulate
September 28, 2022
0 COMMENTS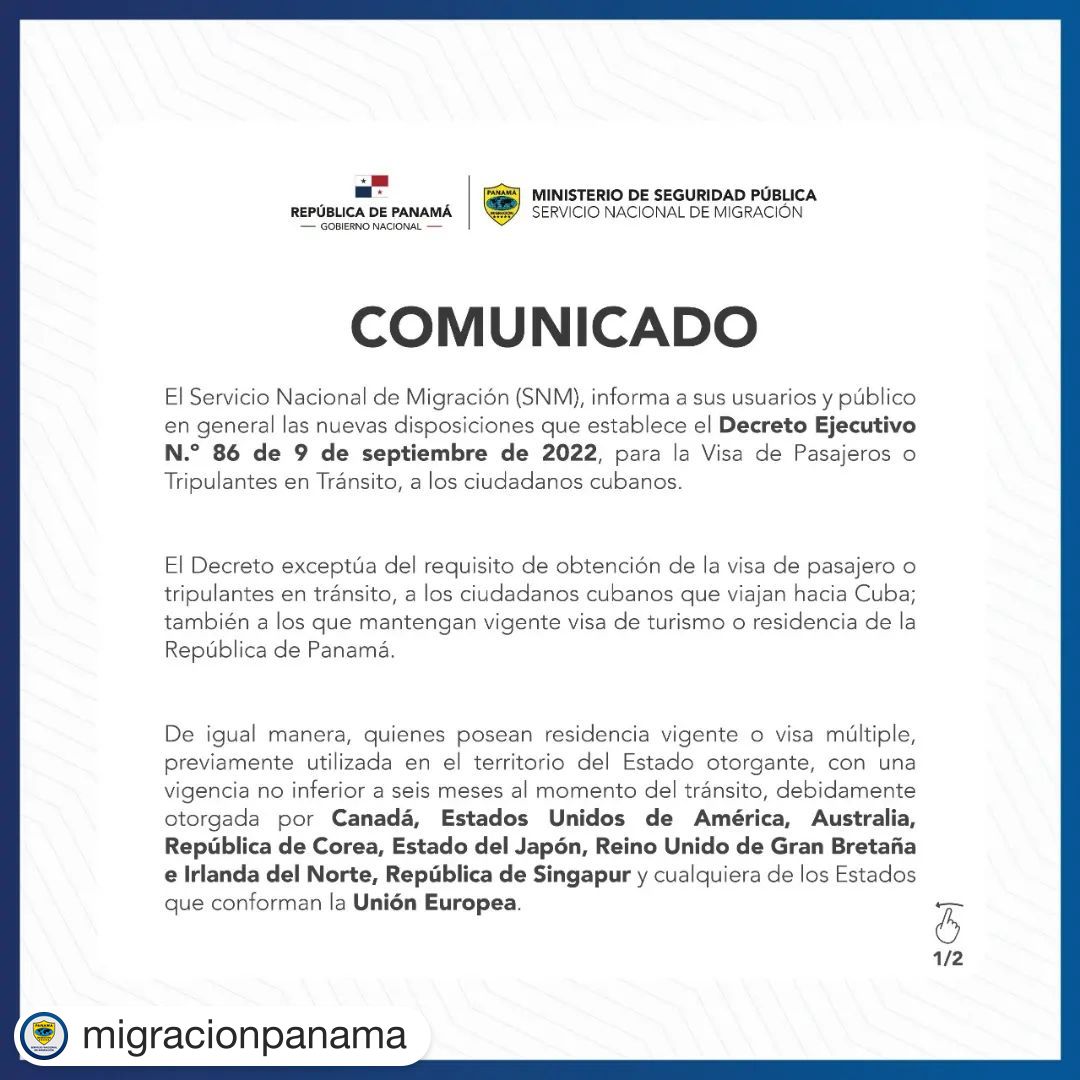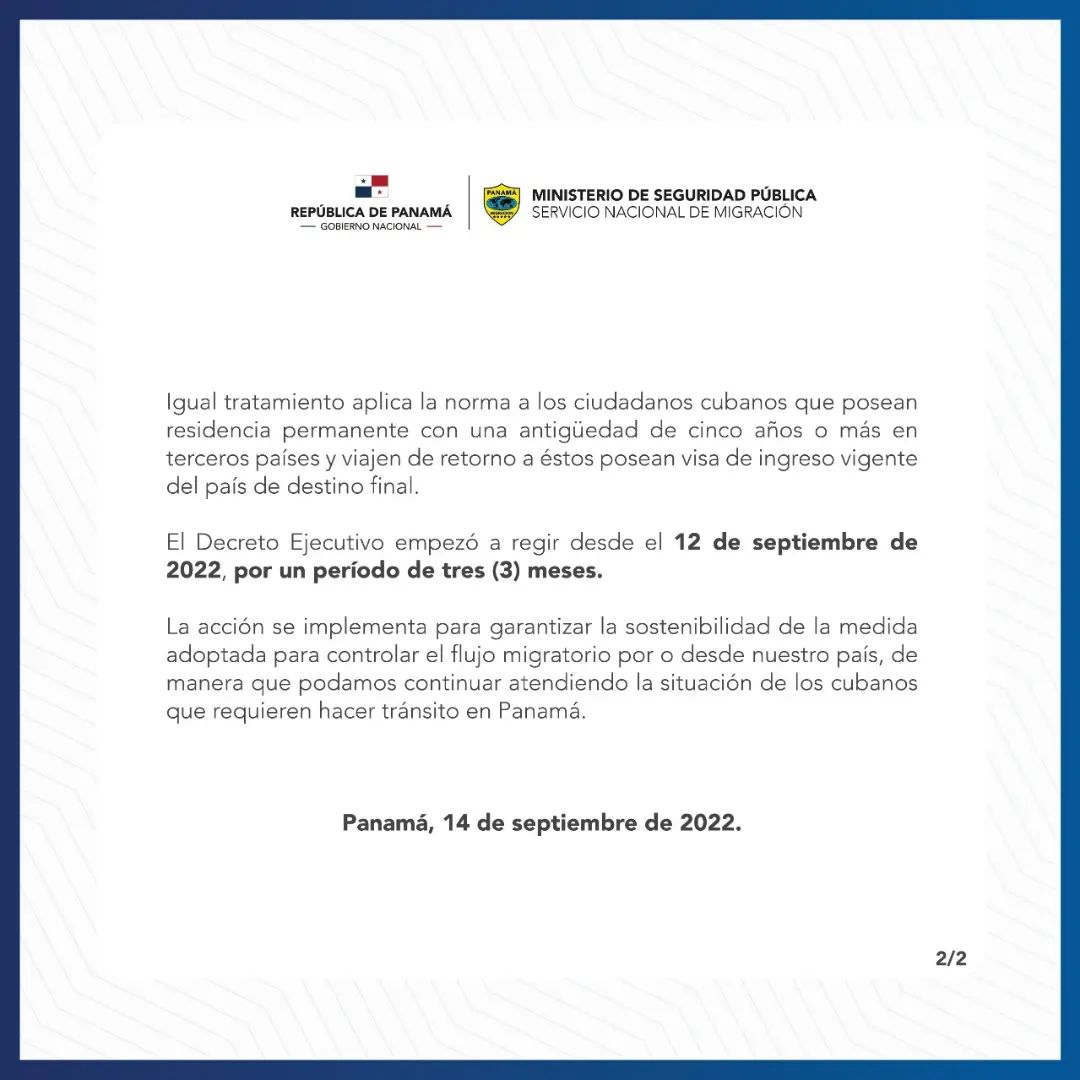 As of September 12, 2022, for a period of three (3) months.

The National Migration Service informs its users and publishes in general the new provisions established by Executive Decree No. 86 of September 9, 2022.

The Decree exempts Cuban citizens traveling to Cuba from the requirement to obtain a passenger or crew visa; also to those who maintain a valid tourist or residence visa of the Republic of Panama.

Similarly, those who have valid residence or multiple visa, previously used in the territory of the granting State, with a validity of not less than six months at the time of transit, duly granted by Canada, United States of America, Australia, Republic of Korea, State of Japan, United Kingdom of Great Britain and Northern Ireland, Republic of Singapore and any of the States that confirm the European Union.

The same treatment applies to Cuban citizens who have permanent residence for five years or more in third countries and return to these countries with a valid entry visa from the country of final destination.

panamaconsulate