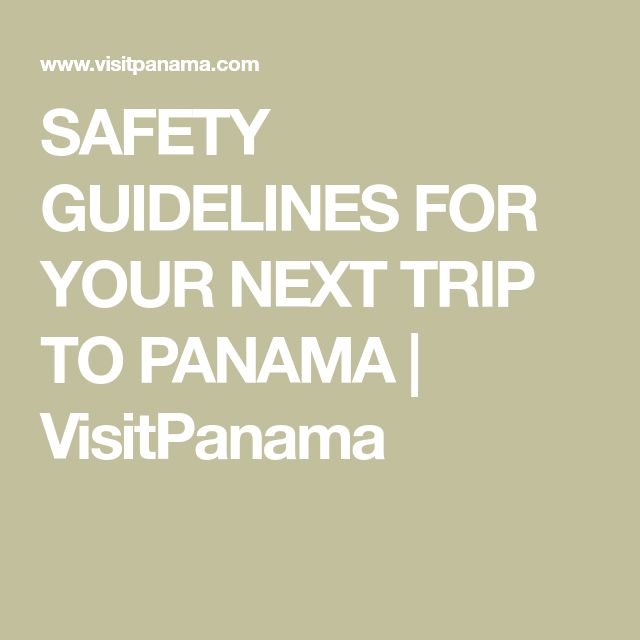 After thorough research and preparation, Panama is excited to once again welcome international travelers starting October 12, 2020.
Protocols will be updated on an as-needed basis.
The Ministry of Tourism has worked closely with government authorities including the Ministry of Foreign Affairs, Ministry of Health, Ministry of Work, Labor and Economic Development among other government entities to implement biosecurity protocols that ensure the safety of both travelers and locals as the destination reopens for tourism and business travel. Below, you will find the current protocols travelers need to keep on top of mind if considering traveling to or through Panama.

Prior to travelling, you will need:
Travelers will be required to present a negative COVID-19 PCR or antigen test taken no more than 48 hours prior to their arrival time in Panama.
If a test is not possible within that time frame, a COVID-19 rapid test will be mandated at the airport before customs and the traveler will have to cover the costs of said test. (USD$ 50).
There are currently no restrictions on entry from any country.
Health insurance is not a requirement for entry but is highly recommended
We do not recommend the use or carrying of non-essential items onboard such as blankets or pillows in order to minimize the risk of cross-contamination.
We encourage all travelers to check travel restrictions from your departure country and country of citizenship.
Prior to check-in, all incoming travelers will be required to complete an Electronic Affidavit (sworn statement) agreeing to:

Comply with all sanitary control measures outlined by the Ministry of Health of Panama.
Provide localization information for residence while in Panama.
Confirm that you are healthy (no symptoms of any respiratory illness) and that you have not been exposed to COVID-19 within the last fourteen (14) days.
The affidavit was developed by Panamá Digital, and VisitPanama has no authority over its creation or administration. In case of doubts, technical problems or difficulties in filling out the form, write to: info@311.gob.pa or call: +507 300 2187 (24/7 phone assistance).
Filling out your Affidavit step by step:
Start by registering on the Panama Digital platform HERE.
Select your language preference at the upper right corner (ES/EN = Spanish/English).
Complete the fields of passport and personal information for foreigners or ID for Panamanians and residents. Click on the REGISTER button.
A confirmation message sent by noreply-pruebas@avisos.panamatramita.gob.pa will arrive at your email. Which you will access in order to create your password with the following standard:
– 8 characters or more
– A minimum of: 1 uppercase letter, 1 lowercase letter and 1 number.
– Special characters are not allowed.
Once your password has been established, access https://www.panamadigital.gob.pa/Login and select the LOGIN button to start your session at Panama Digital, using your email and the password created.
After logging in, on the main navigation menu, select TRÁMITES, which will deploy a sub menu where you should select DECLARACIÓN JURADA DE SALUD DE PASAJEROS PARA INGRESAR A PANAMÁ.
Fill out all the information required and then click on ENVIAR.
You will receive a confirmation email with a file containing a QR code.
For the validation at the airport, have your documents and the QR code ready to be shown on your smartphone. It is not necessary to have it printed out.
In case of doubts or problems to fill out the form, please contact Panama Digital by calling: +507 300 2187 or writing to: info@311.gob.pa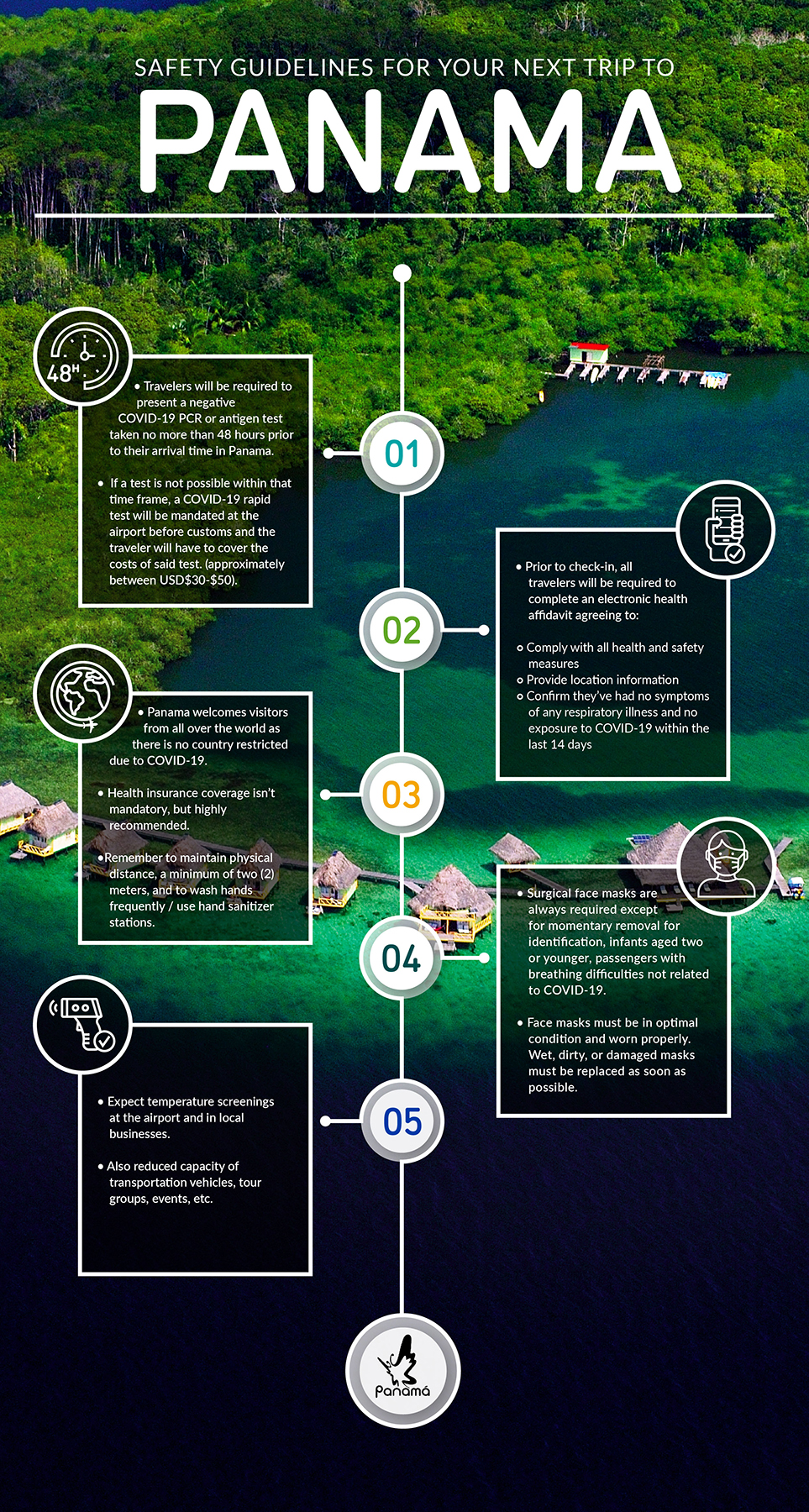 For further information, please go to https://www.visitpanama.com/information/travel-guidelines/
panamaconsulate