The Civil Aeronautical Authority through resolution No. 133 extends the suspension of all international flights for 30 days for reasons of public safety.

This suspension does not affect the activities of the Controlled Operations Center for the interconnection of commercial aviation at the Tocumen International Airport, established in Executive Decree No. 300.

The Center allows the exit, the transit of passengers and the entry to the country for Panamanians and residents.

Passengers and airlines must follow the guidelines established in Resolution No. 766 of August 13, 2020 of the Ministry of Health, which establishes sanitary measures for entering the Republic of Panama; as long as the state of emergency is maintained at the national level.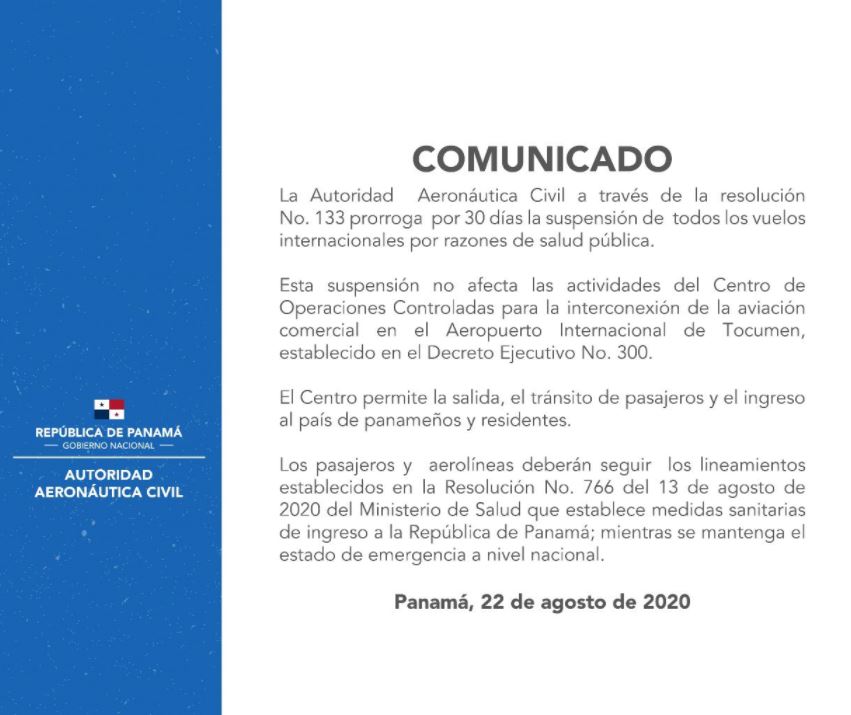 panamaconsulate